SUNDAY MORNINGS, 9:00AM-10:00AM, SEPTEMBER - MAY
Confirmation Program
Confirmation is a great opportunity for 8th & 9th grade students to dig deeper into the Word and explore the truths of God's promises in the Old Testament (1st year, 8th grade) and the New Testament (2nd year, 9th grade) in a more intentional way,to explore the teachings and beliefs of the Christian faith and its expressions in the life of the Covenant Church, and to become familiar with the history of the Christian Church and the modern Covenant Church.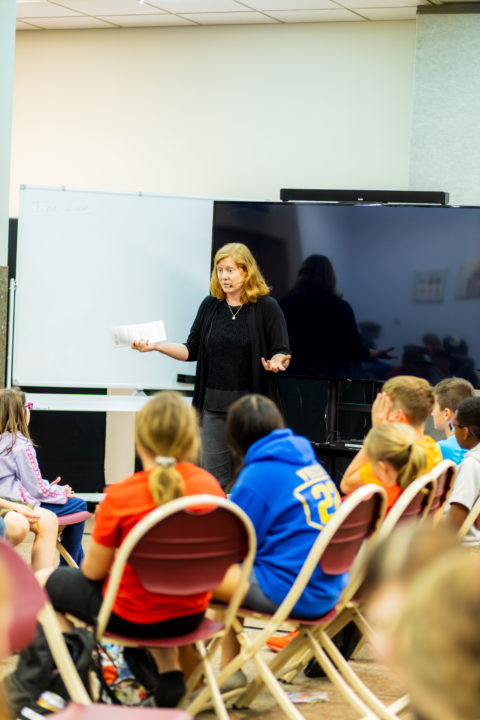 Confirmation in the Covenant Church is designed to be a systematic exploration of God's word, the history of our faith, and the importance of living a Christian life. There is opportunity for education in biblical truth and for students to come face to face with the call of Jesus to enter into a personal relationship with him and grow in their faith! Through classroom teaching and individual mentoring, the Confirmation program accomplishes these three primary objectives.
To help students come to a good understanding of the flow and major themes & principles of the entire bible––Old and New Testaments––and the beliefs and teachings of Christianity and the Covenant Church.
For students to come to confirm in their own hearts that they do, indeed, believe in and trust the the Lord Jesus Christ and the Word of God.
For the Church to be able to confirm that there is evidence of a genuine faith relationship with Jesus Christ in their daily living.
Sign up to receive more information on our Confirmation Program!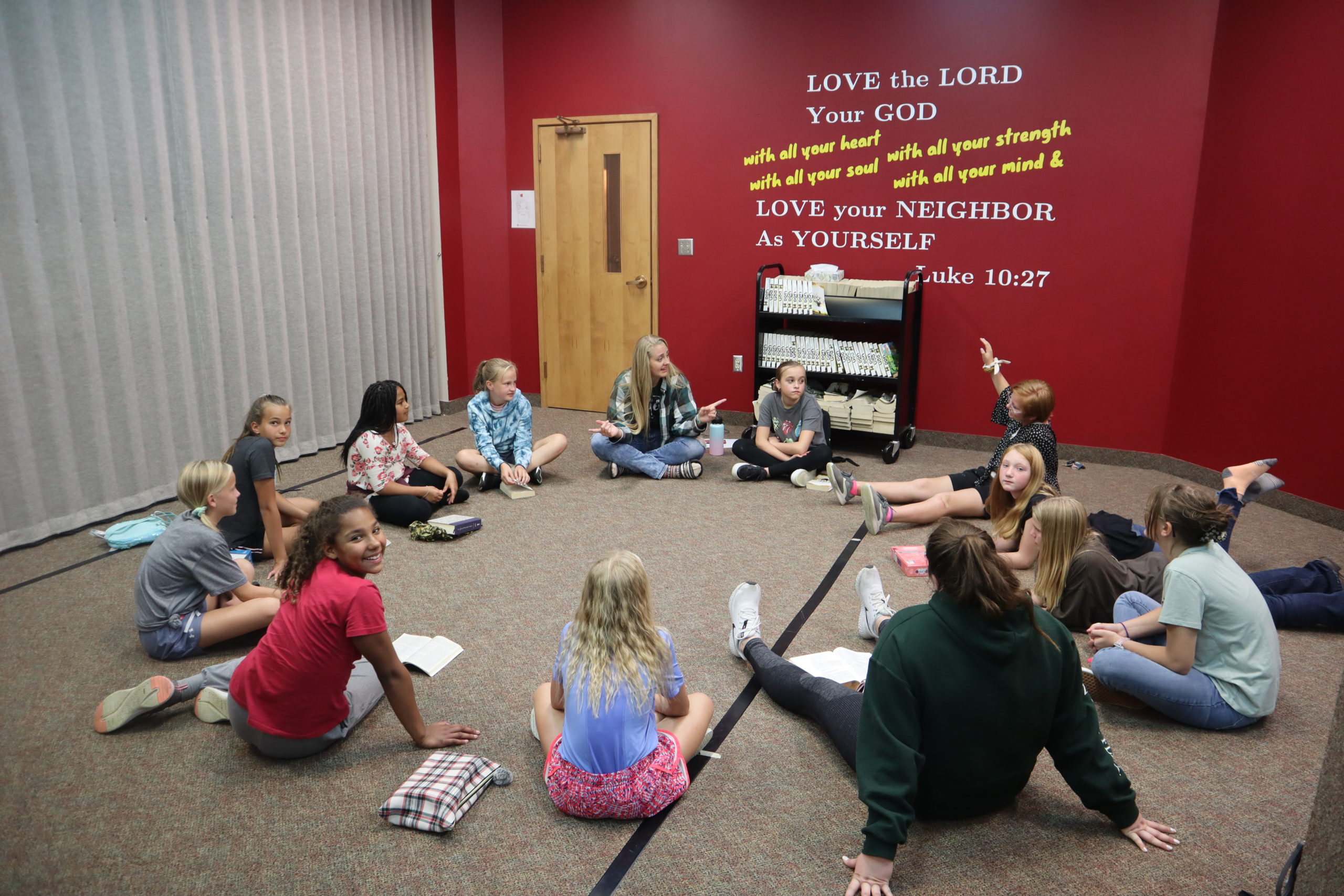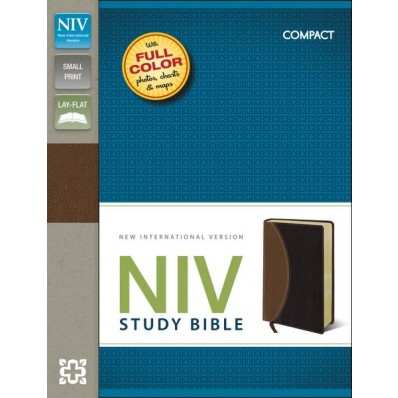 All students are given a NIV Compact Study Bible which features a four-color interior with full-color photographs, maps, charts, and illustrations. Its in-depth notes are coded to highlight notes of special interest in the areas of character study, archaeology, and personal application. Visual section breaks help you find your bearing in the Bible and full-color photos, maps, and illustrations make this study Bible very friendly to use and helpful for understanding the biblical text, its context, and its background.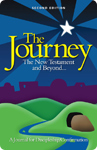 Each student is also given a journal, called "The Journey," which presents the story of God from beginning to end. The first year journal explores the Old Testament, and the second year journal presents the New Testament and church history. Both journals encourage students to read their Bibles daily using passages that expand on the material presented in the journal; the Bible is the central text book and the journal becomes the guide, or road map. Each chapter includes a Session Overview, Personal Time with God, the Building Blocks (which are the 27 basic tenets of the Covenant Catechism covered in 6th Grade), Going the Extra Mile, & Going Deeper.
Click here to see a preview of both the curriculum and the journal.
Attendance
This is a course of study in which lessons build upon previous lessons and discussions. Therefore, we ask that students maintain attendance at a minimum of 75% for the year. We know students will miss class during certain seasons more than others. That's okay. Just work things out with the teacher.
Assignments
Students are asked to complete their daily journals which contain a short reading and two questions. These are reviewed by the teachers.
Teachers
The teacher for 1st Year Confirmation is Gale Struthers, an experienced teacher at Oak Hills Christian College with a Ph.D. in Old Testament Studies.  She's been teaching our confirmation class for more than 10 years. She loves kids, loves the Word and has a passion for teaching that provides a great learning experience for students.
The teacher for 2nd Year Confirmation is
Fall Retreat
Each fall, the second weekend of October, 2nd year confirmation students (9th grade) join 50-60  high school students in attending our High School Fall Retreat at Bluewater Covenant Bible Camp where they explore four important lessons from the Confirmation material.
Confirmation Mentors
During the months of January - April of their 2nd year (9th grade), each student is paired with an adult Christian mentor of their choice (in consultation with their parents and the teacher). These mentors play an important part in the spiritual formation of confirmation students. While the formal mentor relationship is only four months long, the informal relationship can last a lifetime. Students should submit their 2-3 requested names for mentors to the teacher by the First Sunday of November. The teacher will contact the individuals requested to explore the possible arrangement. Contact us to become a mentor!
Confirm Your Faith in Jesus Christ
Confirmation Sunday
At the end of their second and final year in 9th grade, each student writes their personal faith story to confirm their own faith in Jesus Christ. Then, they present it as a 2-3 minute testimony to the congregation on Confirmation Sunday which is usually the First Sunday of May. During this service, the congregation, church leaders, mentors, and parents encourage the confirmands with words of affirmation, prayer, and blessing. If a student comes to this point and cannot confirm their faith in Jesus Christ, they will not need to participate.
Rehearsal will be the Last Sunday of April, during class and after church over lunch.
Photography. Photography is provided by Misty Moments Photography. Complimentary individual and group photos will be provided along with the opportunity for family and/or mentor photos for purchase, as well.
Audio/Video Recording. An audio/video recording of the Confirmation service as well as each student's individual testimony is provided.
Important Dates
First Day of Class
Second Sunday of September, along with all the other classes. A class schedule, which includes dates of all holiday breaks, will be given to each student the first day of class and mailed to each home.
Parent/Student Orientation
There is no orientation meeting. Most things are covered here. The teachers, Gale Struthers and Pastor Jim, will be available in their classrooms for your questions on the first day of class.
High School Fall Retreat
Second Weekend of October
The bus leaves Friday at 6:00PM and returns Sunday at 4:00PM. The content of the retreat is from our confirmation material and is required for all 2nd Year Confirmation students. The cost is usually around $100.
Mentor Name Requests
Due the First Sunday of November
2nd Year Students should submit their 2-3 requested names for mentors to the teacher. The teacher will contact the individuals requested to explore the possible arrangement. You can email requests to Pastor Jim at jim@bemidjicovenant.com or text him if you have his number.
Mentor/Parent/Student Meeting
Second Sunday of January, 10:00AM, Youth Room
A meeting to connect mentors with confirmands and their parents for orientation and establishing meeting times and locations.
Confirmation Rehearsal
Last Sunday of April, 9:00AM-10:00AM during class and 12:00PM - 1:30PM in the Worship Center Pizza lunch is provided. Students will practice in front of their peers twice. Once during class at their usual meeting time. Then again on stage in the Worship Center after church to get used to the stage, the podium, and microphone.
Confirmation Sunday
First Sunday of May
Service Selection (9:00AM or 10:45AM) will be determined in April.
Last Day of Class
Third Sunday of May
Class will continue afterward and end on the third Sunday of May