Traditional Service 9:00 AM | Modern Service 10:45 AM
Online Service this Sunday
We are streaming our services online at 10 am Sunday mornings.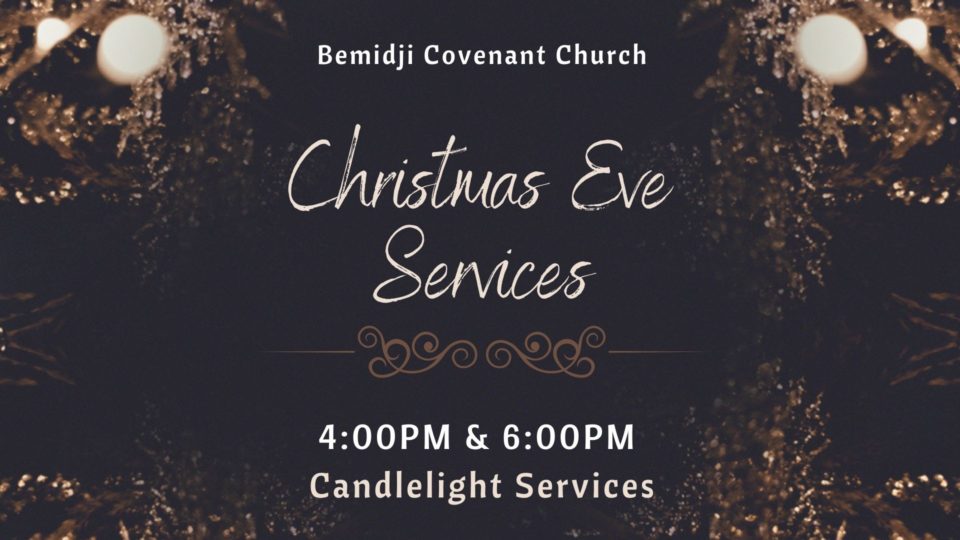 ADVENT SERMON SERIES
Pastor Todd's sermon series is titled,
"Open Before Christmas." 
WEEK 1: Open God's Promise and the Gift of Hope.
In week one, we will learn how to embrace God's promises and hope for our lives.
The key scripture is *Galatians 4:4-7.*
WEEK 2: Open God's presence and the Gift of Peace.
In week two, we will learn about the need to take daily time to seek God in the distractions and busyness of life.
The key scripture is *Luke 2:1-7*
WEEK 3: Open to God's Love and Sharing this Gift With Others.
In week three, we will learn the importance of sharing God's love with others.
The key scripture is *Luke 1:39-45.*
WEEK 4: Open God's Purposes and the Gift of Possibilities.
In week four, we will learn how to set aside our own agendas and be open to what God has in store for our lives.
The key scripture is: *Luke 1:26-38.*
Janitorial and Facility Manager : Full-Time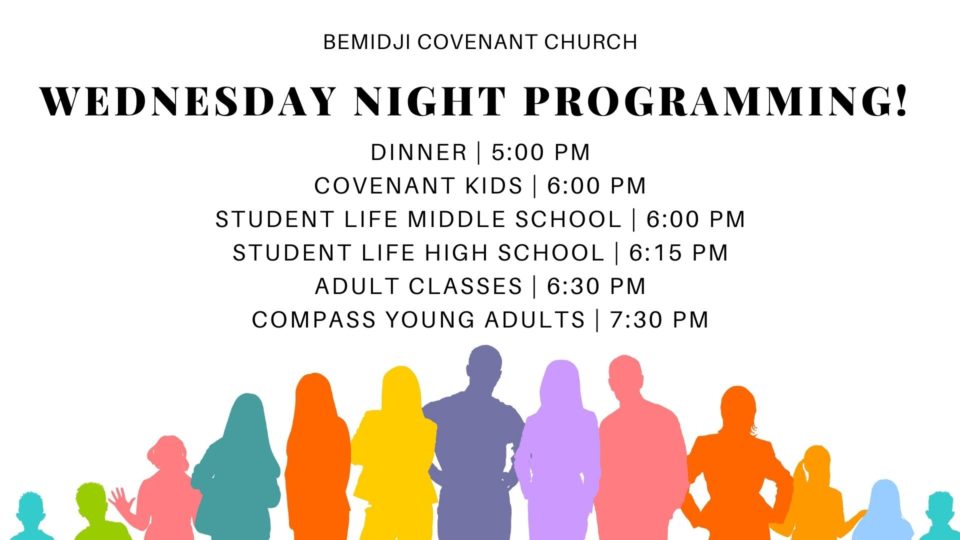 9:00am - TRADITIONAL
10:45am - MODERN
5:00pm - DINNER
6:00pm -  PROGRAMS
7:30pm -  COMPASS
We love first-time guests! But we know that going to a new church for the first time can be rather intimidating. We've provide some basic information to help you out.
The 2021 Leadership Team
Colin Heglund

-

Gale Struthers

-

Kari Termont -

Scott Nyegaard -
Steve Quamme

-

Terry Fisher -

Pastor Todd
Bemidji Covenant welcomes you!
Welcome to The Covenant! "You have made us for yourself, O Lord, and our heart is restless until it rests in you."  These words of St. Augustine, written in the 4th century, capture our hope for our church.  A home for the spiritually homeless. Everything we do, from our worship services to our ministries, is built on the desire to help you find your home in the heart of God. If your questions, aren't answered on our website, please call for more help. Hope to see you soon!