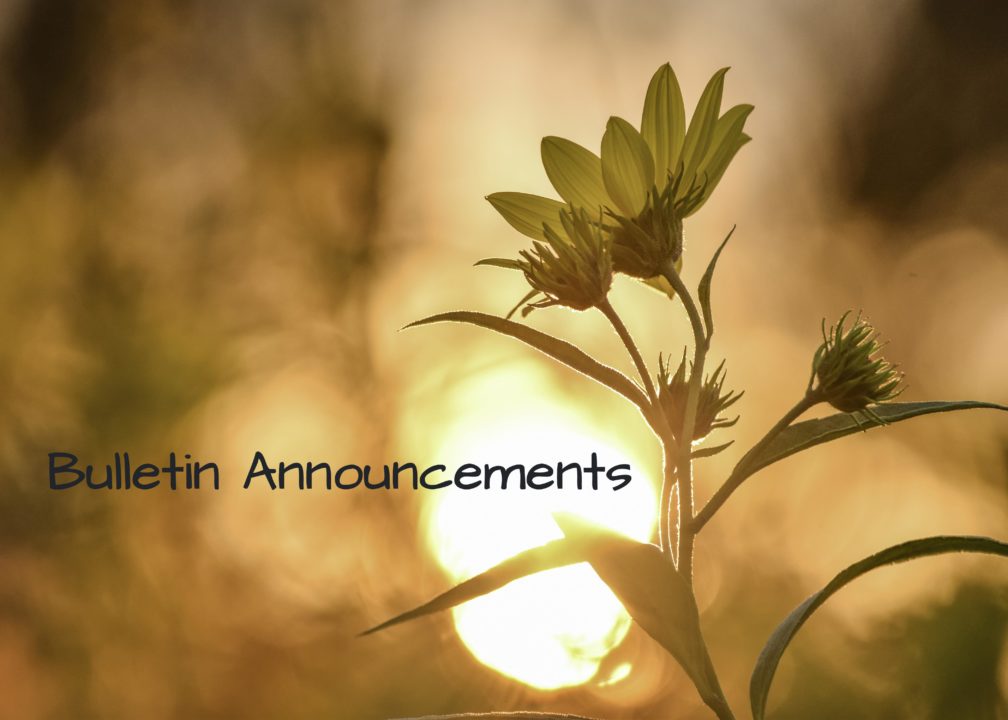 NextGen Ministries
Covenant Kids  – Each week until we meet again, there are Family Activity Bags that coincide with lessons for kids ages Pre k – grade 5! They are located in the totes outside the north entrance. It's a great way to bring in a faith conversation with some added fun!
Camp Registration!  Registration forms are available to pick up at the Information Center.  ALL registration is done online at bluewatercovcamp.org – no registrations are sent in through the church.  Scholarship monies are available for camp (NOT for the deposit).  Forms are available in the church office. PLEASE NOTE:  There is currently NO bus this year.  We encourage you to carpool and make arrangements to get your children to camp.
United Way of Bemidji Area is coordinating face mask donations for homeless shelters, the Bemidji School District, and local agencies.  Thanks to an Anderson Fabrics donation, we do have fabric available!  If you would like to sew masks, please text Annie at 218-209-5514 and tell her how many adult and how many children masks you plan to make and if you need fabric.
You may use any pattern you like or use one of the ones listed below.  Multiple patterns are available online and on YouTube.
Pleated Masks:
https://www.nytimes.com/article/how-to-make-face-mask-coronavirus.html
https://www.deaconess.com/How-to-make-a-Face-Mask (adult and child sizes)
https://turbanproject.com/videos
2. Fitted, Curved Seam Mask
https://www.craftpassion.com/face-mask-sewing-pattern/
100% cotton fabric is requested; ALL FABRIC MUST BE PRESHRUNK.
Completed masks can be dropped off to the United Way office at 716 Paul Bunyan Dr NW between 11am-4pm Monday through Friday. Please call 218-444-8929 in advance to arrange drop off.
Disclaimer: These face masks are not meant to replace medical grade surgical face masks. They are an extra layer of protection for our local schools, shelters, and agencies.
Please share this with anyone who is willing to help.  We will have this up on our Facebook page so feel free to share that information as well!  Thank you for joining the fight against COVID-19!
Sympathy is extended to Linda Orton and family on the passing of her son, Matthew. Please keep the family in your prayers.
Our office manager, Lori Brama, will be retiring on May 15. Lori will be recognized for her 25 years of faithful service on Sunday, May 10. Please join us in wishing Lori a blessed retirement!
We are accepting applications through April 30 for Director of Communication and Technology.  This is a full-time position and will report directly to Todd Ertsgaard the Lead Pastor. If interested, download a job description and application at bemidjicovenant.com/jobs and email applications to:  jobs@bemidjicovenant.com.
Benevolence Fund helps those in our congregation in need of temporary help. Contributions are welcome by placing your donation in the offering plate and marking it "benevolence."
Prayer Requests: If you have a prayer request, please send it to prayerchain@bemidjicovenant.com or call  the church office.