A Worship Service & Church Community for Young Adults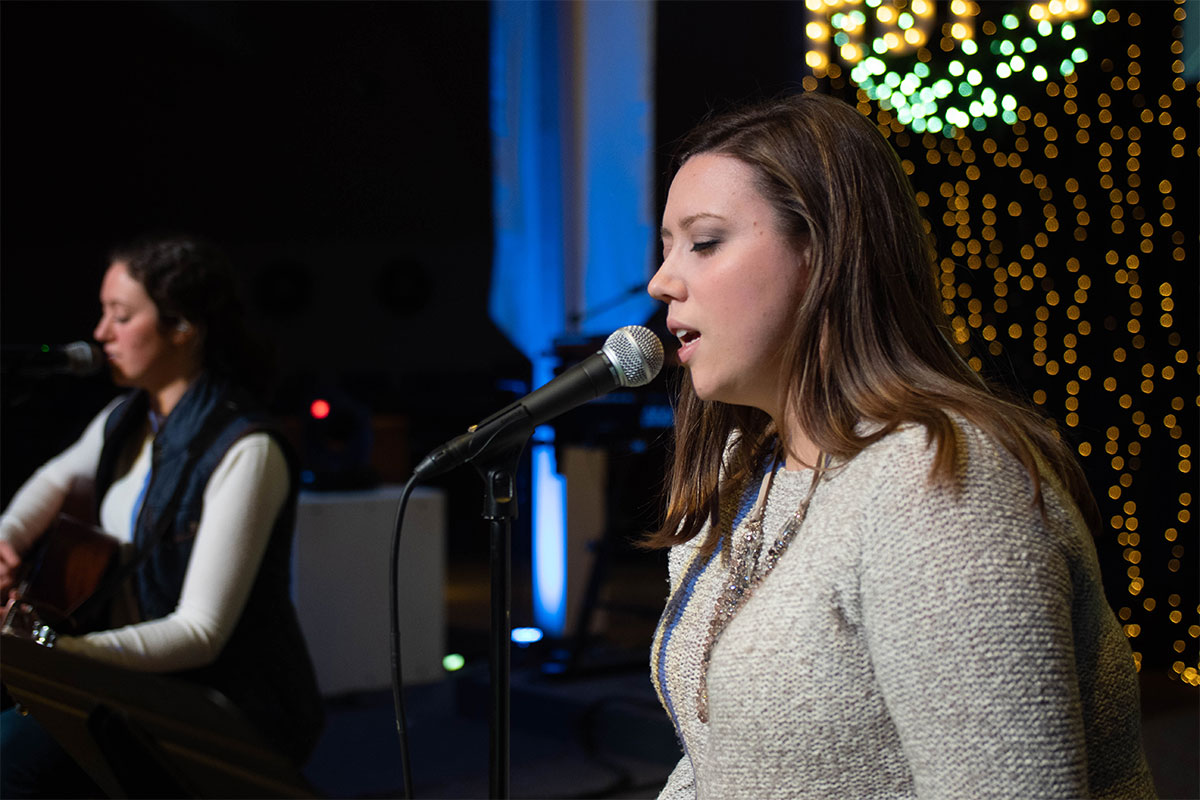 Inspiring Worship and Engaging Messages
Each Wednesday night we weave ancient spiritual practices, rich moments of prayer, high quality modern music, and genuinely helpful teaching all together to inspire you in your spiritual journey and empower you to live a life of worship. Nicholas Jackson, Worship Director, and the worship band from our Sunday morning services will lead each week. Compass leaders teach most weeks.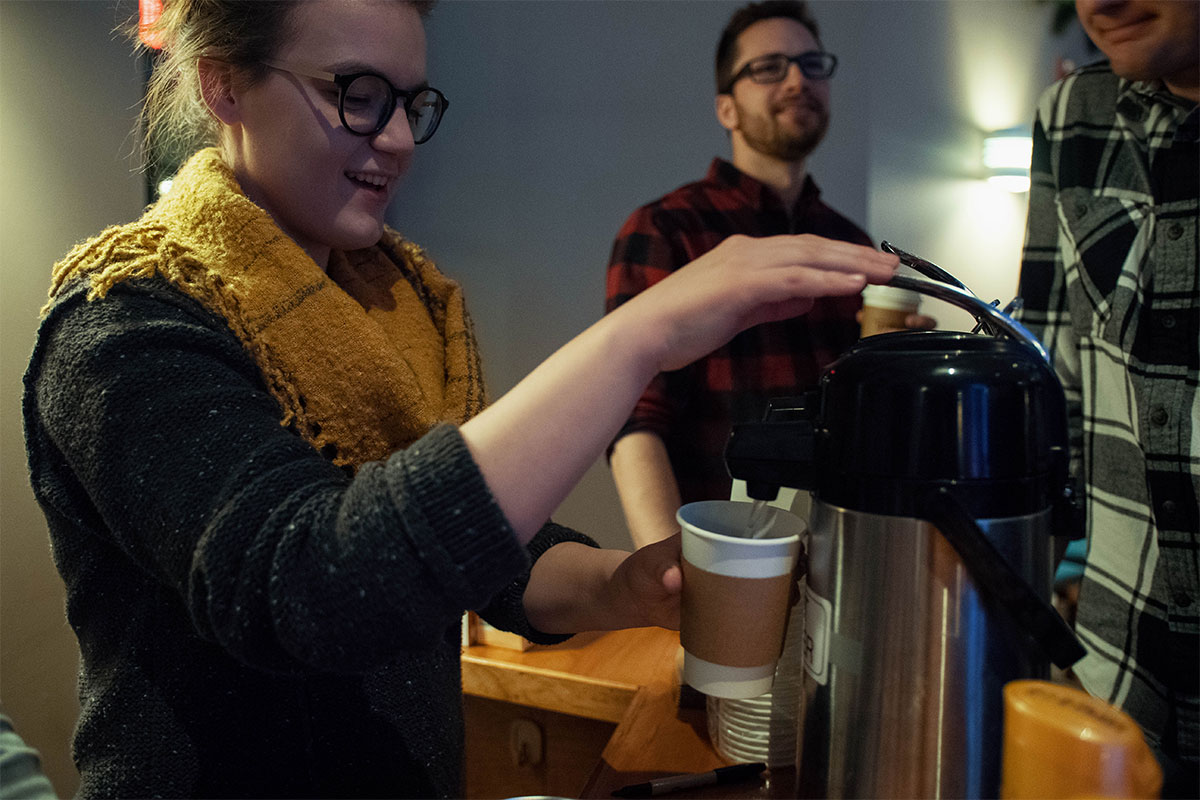 Encouraging Friendship & Delicious Desserts
Right after the message we move into small groups for 20 minutes to talk about the message, get to know each other and pray for each other. Then, stick around afterward for some yummy deserts and something to drink. We have some amazing bakers who love serving up some fantastic treats. Grab something to eat, meet and make new friends, talk about life, school, and find support from others who love and care about you.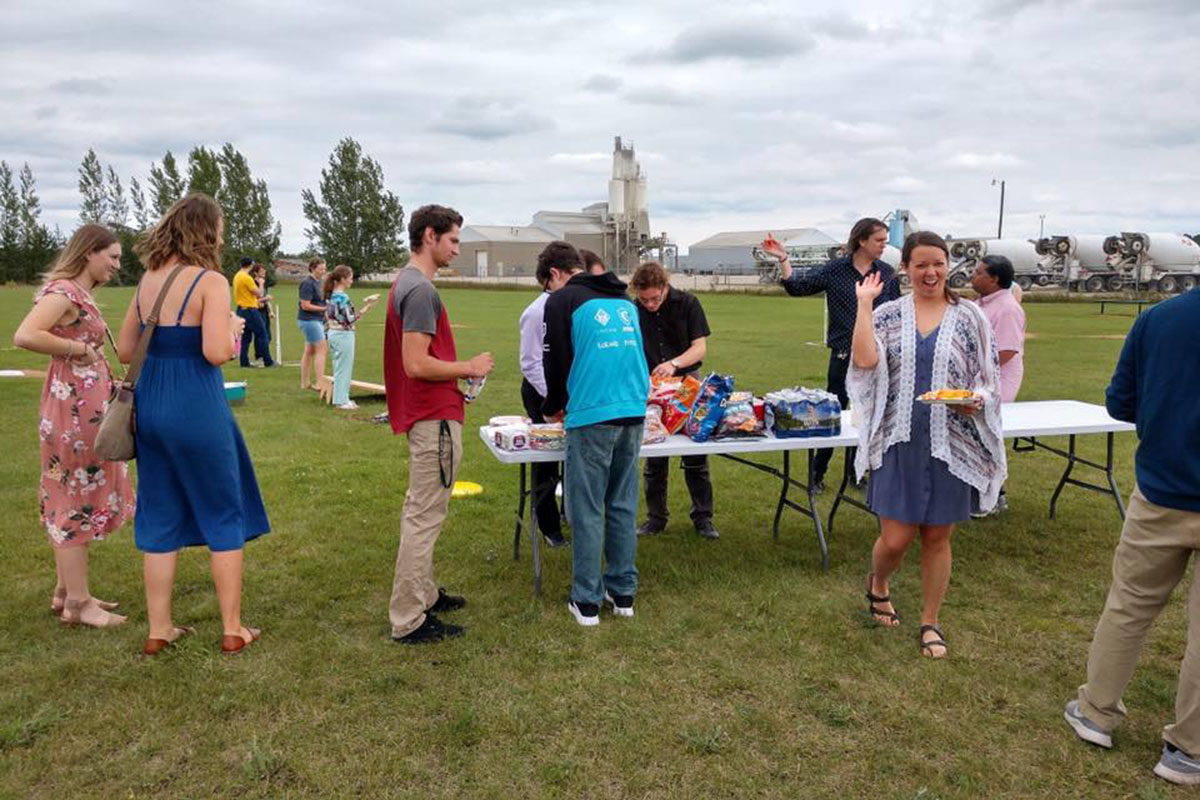 We think it's important to have fun together. There'll be plenty of opportunities to get together, hang out, laugh, and have fun. Watch our social streams and calendar for what's happening next!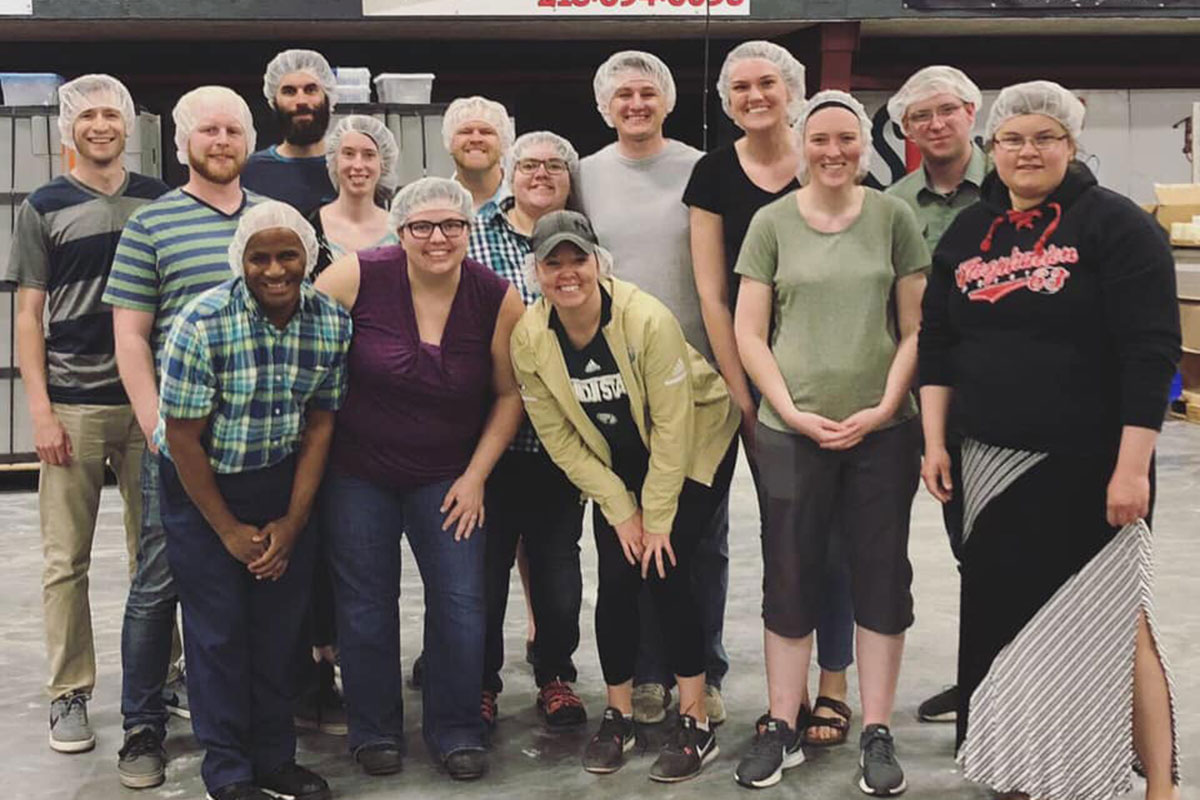 There are lots of meaningful opportunities for you to connect with others of the Covenant Church to serve our community through what we call "Unleashing Teams". We have numerous opportunities such as serving at the Bemidji Soup Kitchen, helping with S.O.S. (Servants of Shelter) a join initiative by area Bemidji churches to provide shelter for people who are homeless during the winter, volunteering in ministry with kids and teenagers, and many others, as well.
Follow our Facebook page to see the latest news and events for our Young Adults "Compass" group.